Stephanie Puredance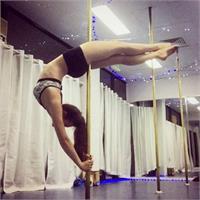 Stephanie began pole dancing in 2014 and has been obsessed ever since! When she was younger, Stephanie trained in ballet, jazz and tap, as well as gymnastics and trampolining. She loves pole art and pole theater. Stephanie is studying at the University of Newcastle and while on exchange in the UK she trained in pole fit, performed in showcases and competed with the University pole society.
Stephanie began instructing at Pure Dance in 2016 and is very excited about this next stage in her pole journey!
Stephanie Puredance is currently not instructing any classes.