Charmaine Puredance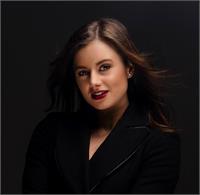 Charmaine has been dancing since she was a little girl training in many different styles of dance; jazz, contemporary, Ballet and Hip hop. She started Pole dancing 8 years ago, began competing in 2013 (placed 2nd in Newcastle Pole Dancing Championships Intermediate division in 2013), and began instructing at Pure Dance in 2014.
When Charmaine is not dancing she is studying and working part time in pharmacy. She is in her 4th and final year of pharmacy studying at the University of Newcastle. Charmaine also loves spending time at the beach or with her fav toy poodle Lulu.
Charmaine Puredance is currently not instructing any classes.